Good Faith
Podcast
Episodes
Join host Curtis Chang and his friends as they follow Jesus and make sense of the world. With expertise, thoughtfulness, and humor, they discuss how Christian faith intersects with culture, politics, work, entertainment, and other aspects of life. Good Faith is ranked in the top .5 percent of all podcasts.
Subscribe here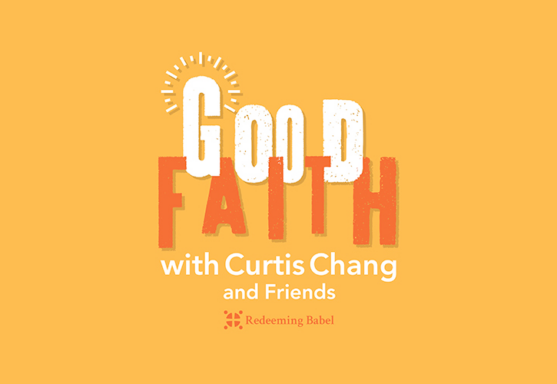 Should I stay or should I go – the GOP version (with David French)
"Founding friend" David French returns to tackle the tough question that every Republican of good faith should be asking. They explain why this particular question of "Should I stay or should I go?" is highly relevant for everyone, regardless of political affiliation. The conversation explores the ways that political calculations inescapably are spiritual in nature, and the two have a fun time unpacking this reality via the "pirate ship" metaphor. Listeners will especially be helped by how David and Curtis explain the three main options - Leave, Stand, or Hide - facing anyone who feels caught in a deeply dysfunctional institution.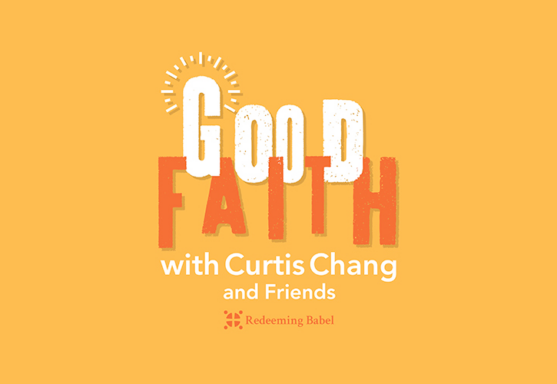 The truth about Gen Z – and the rest of us (with Jean Twenge)
Curtis is joined by the world's leading expert on generational distinctions, Dr. Jean Twenge. They discuss the five major generations shaping our society, with a special focus on Gen Z. The conversation provides insight and practical help for parents, managers, and anyone else interacting across generational lines. Listen especially for Jean's top advice for parents on how to keep smartphones from destroying your child's mental health.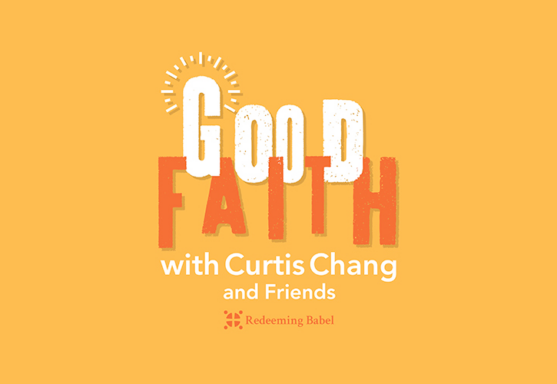 What does it mean to be human (with Anne Snyder Brooks)?
Curtis tackles this epoch defining question with Comment Editor in Chief, Anne Snyder Brooks. Together they explore the distinctive vision Christians have to offer a world beset by dehumanizing forces. This wide ranging exploration includes both the big ideas and stakes involved in this question, as well as practical steps each one of us can take to embody (in the words of Irenaeus) "the glory of God in a human being fully alive."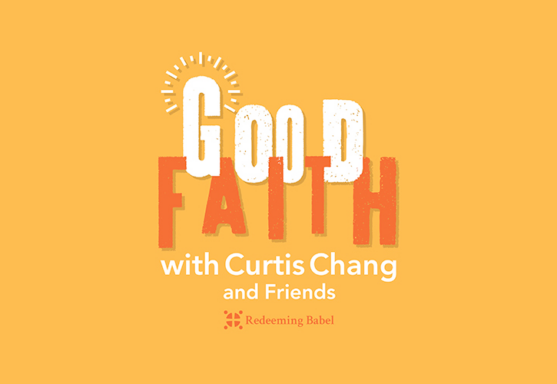 When Therapy Meets Jesus (with Dan Allender)
Curtis talks with the "elder statesman" of Christian counseling, Dan Allender, about how therapy has influenced the American church - in much needed and also problematic ways. They explore how therapy has provided an important place for Christians to bring to Jesus the real, hard, and sometimes  traumatic realities of life - often in ways that the church could not. They also examine how "moralistic therapeutic deism" increasingly describes the actual civil religion of Americans.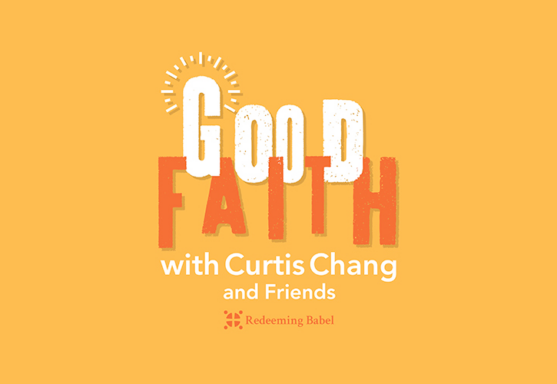 The Impact Fetish (with Andy Crouch)
Andy Crouch returns to the podcast to question the widespread preoccupation with "making an impact." Andy and Curtis talk about the limitations, drawbacks, and even potential idolatry involved when institutions and individuals are so focused on this definition of success. They then explore an alternative way to conceive of Christians' role in the world, one that is rooted in the surprising model of Jesus.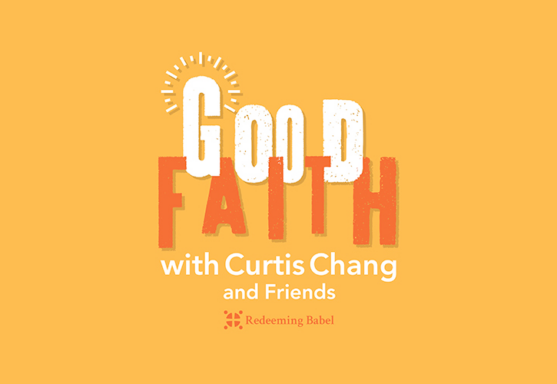 The After Party (with David French and Russell Moore)
In front of a packed house at the National Press Club, Curtis Chang, original Good Faith co-host David French, and editor in chief of Christianity Today Russell Moore introduce the After Party project. The project seeks to heal the currently troubled relationship between Christians and politics. The conversation was hosted by Trinity Forum president Cherie Harder. In this wide ranging discussion, they talk about where we as Christians have gone wrong and how we can reform our political mindset with timeless Biblical truths.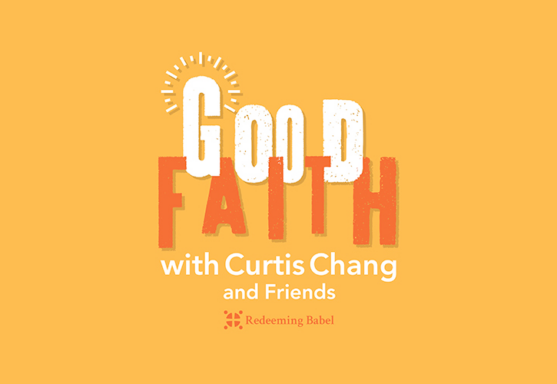 Recovering Our Storytelling Superpower
Curtis and Nancy French explore the power of storytelling in everyday life.   Nancy, a professional storyteller and New York Times best-selling author, urges listeners to "read" the stories of their own lives – in order to see how the ultimate Author of their stories (God) has shaped their destinies.  Curtis and Nancy also encourage people to inhabit other peoples' stories and to interview family members, such as parents, to more clearly see the context of their "origin stories."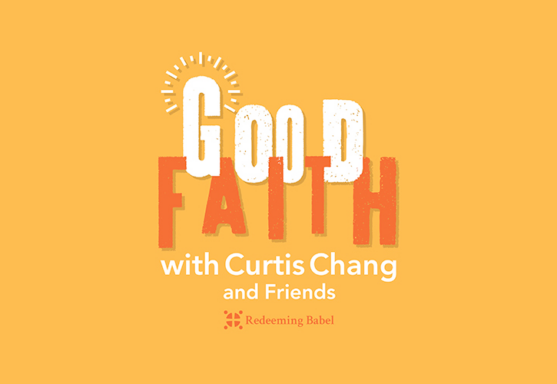 How should Christians prepare for war (the real kind)? (with David French)
Curtis and "founding friend" David French explore Christianity and armed conflict. Viewed through the prism of the Ukraine War, they explore Christian just war theory. David, a former Army lawyer, walks through the moral and theological origins of the law of armed conflict. Curtis emphasizes the differences between the institutional purpose of the state and the church when it comes to war. Applying those principles to the Russian invasion of Ukraine, they discuss the necessity of Ukrainian resistance and the importance of American aid.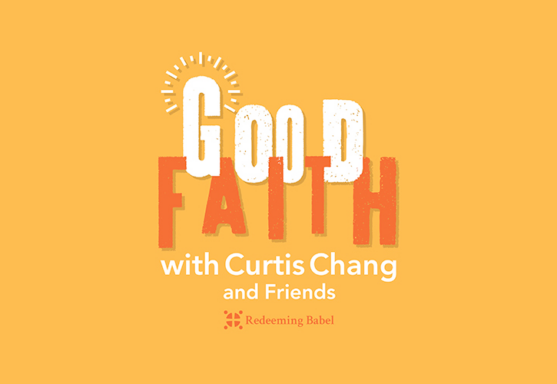 The Lost Art of Dying (with Dr. Lydia Dugdale)
Curtis and guest Dr. Lydia Dugdale talk about life and death issues (literally) that affect every single human being. How do we face death? How can we die well? What are the cultural and medical forces that are leading so many to die poorly? Why are the practices of physican-assisted suicide and euthanasia gaining momentum and acceptance - and why has the Christian pro-life movement missed the deep connection between those practices and abortion?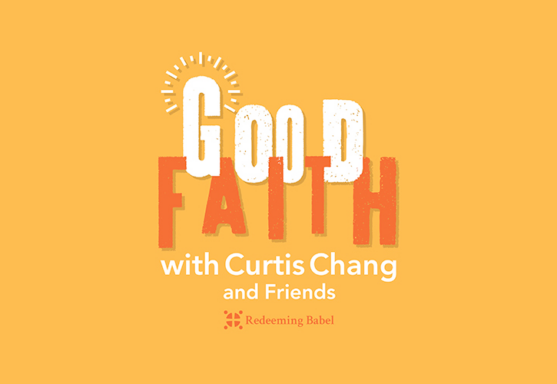 What Can the Black Church Teach All of Us? (with Justin Giboney)
Rev. Justin Giboney and host Curtis Chang discuss how the Black church provides insight on the limitations of the progressive/conservative labels for all of us. Justin and Curtis also share candidly from their own experiences, giving everyone an intimate window into the complexities of racial identity and faith. 
What People Are Saying About The Good Faith Podcast
"There's no podcast I listen to that gives me more to think about than Good Faith. I wish there were more people with such an informed, thoughtful, and Christ-centered perspective on the issues of the day as David and Curtis. I love the way that they bring their differing perspectives to the table in an engaging and respectful way. Highly recommend!" – Teresa
"Now these are Christians, deep thinkers who integrate Christian truths with current world situations." – Linda
"Have been listening to the show for several months now. David and Curtis are thoughtful in their choice of topics and share insightful content, bringing different perspectives politically. The show has become a routine of my week. I find quotes worth writing down each week." – RG
"This is a breath of fresh air. Tackling our political and social issues head on with grace and truth. With a concern for the witness of the whole gospel." – Anne
"I greatly appreciate how David and Curtis thoughtfully address each topic each week. I also appreciate how they are willing to take on current issues that Christians in America are wrestling with. They model how to respectfully and kindly discuss ideas worth talking about. Most of all, I appreciate that they help me think biblically thereby reminding me that I am first and foremost a citizen of God's Kingdom." – Murph
"I really appreciate the nuance and gracefulness that David French and Curtis Chang bring in talking about hard topics that are relevant in our national discourse." – Mikey
"This is a thoughtful and valuable discussion on Christian faithfulness in a culture of craziness at the extremes and an exhausted majority in the middle. It speaks to the opposite temptations to either withdraw from the battle or try to win the battle. Good Faith podcast is one of my favorite sources of honest, relevant engagement with church and societal issues." – Bob Fryling
Show more
Subscribers to Redeeming Babel will receive a discount on all Redeeming Babel courses, a monthly newsletter, and exclusive access to member only forums.