We need to
radically recenter
on Jesus.
We don't have all the answers, but we know we have lost our way. As Christians, we must confront toxic polarization and heal our broken politics. As we rebuild, we have a perfect example. Jesus refused to be defined by the politics of his day, and he calls us to be salt and light for our world as well.
 Our identity in Christ is far more important than any political party. But separating our Christian identity from our political one can be challenging. That's what we're here to explore together.
Be completely humble and gentle; be patient, bearing one another in love.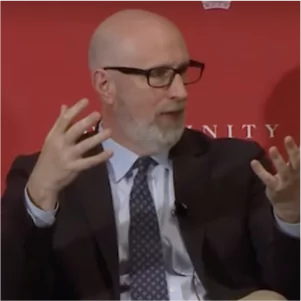 The Reason Is Clear
David French, an author and columnist at The New York Times, explains the rise in "A National Divorce" rhetoric, partisan animosity, bubble communities, and what this means for today's Christians.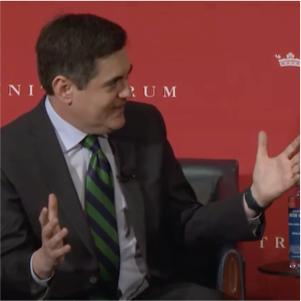 Help is needed, now
Russell Moore, author and editor-in-chief of Christianity Today's public theology project, knows that demoralization strategies and self-censuring can have a real effect on our happiness, fulfillment, and purpose.
Reframing the Christian political identity
The six-session course challenges us to move from the "what" of ideology to the "how" of biblical virtue, adopting the posture of a disciple, with Jesus as our Teacher.
How versus What
Jesus teaches about the "how" of political engagement more clearly than the "what" of specific parties, policies, or politicians. The Jesus "how" is summarized by the Micah 6:8 triad of humility, mercy, and justice.
The True Us versus Them
"Us versus Them" mentality opposes the "mind of Christ"  and camouflages our true spiritual enemy: dark "powers and principalities" that seek to divide humanity.
The After Party
Our deepest fears and hopes will never be answered by the victory of any political party or politician but rather only by the wedding feast of the Lamb, the return of our King Jesus.
If you think The After Party could help your church, school, network, or family, sign up here. Members of Redeeming Babel will be invited to preview the course for free before it's publicly available.