"This Person is Very, Very Important."
In a wide ranging conversation, founding friend David French takes over the reins for Curtis Chang and discusses the new book, The Great Dechurching: Who's Leaving, Why Are They Going, and What Will It Take to Bring Them Back? by Jim Davis, Michael Graham, and Ryan Burge. David and coauthor Graham discuss all the reasons for "the great dechurching"  with a particular emphasis on the more surprising results, as well as the difficulty reversing the decline in church attendance.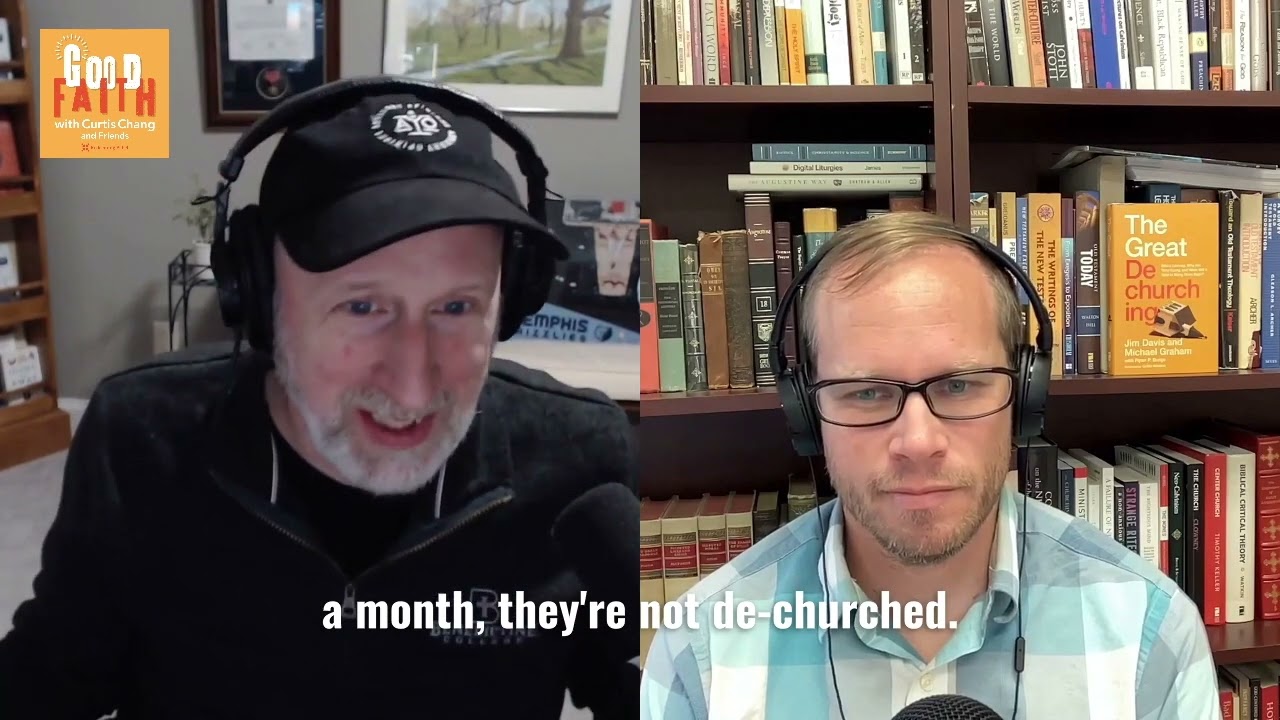 This excerpt has been edited for length and clarity.
MICHAEL GRAHAM: Probably the most important thing I can say about ex-evangelicals is that they are the oldest of the groups we studied, the least online, and America is working most poorly for them. The average ex-evangelical in our data is a 53-year-old woman, for whom America has fundamentally not worked well. She has below-average education, below-average income, hardly spends any time on the internet, and probably works more than one job. She is likely not part of a nuclear family and didn't come from one either.
This person is very, very important. If you're listening to this and you're a minister, on a church staff, a pastor, clergy, or just someone who goes to church and takes the gospel seriously, I want you to think about this person in your community because she has been forgotten. There are places she's willing to go, but she needs a lot of time and effort to care for her because there's significant pain there.
58% of ex-evangelicals self-identify as politically independent.  That's like four to six times more independents than any of the other groups we studied. For them, the church is just one more institution that has failed. This group has been largely forgotten in American public life.
DAVID FRENCH: Right. It's interesting — this profile also seems to fit with what we've seen. You're talking about people who've been left behind in the United States, and there's a significant gap in church affiliation between college-educated Americans and working-class Americans. Working-class Americans also have lower life expectancy and civic connections. Friendships are affected too. There's a stark divide in the United States between college-educated and working-class Americans that aligns with your research.
MICHAEL GRAHAM: Marriage is also a huge factor. I don't know if you've been reading this stuff from the Institute for Family Studies and Brad Wilcox and others, and there's been an uptick research on marriage because there are substantial differences between college-educated and non-college-educated individuals when it comes to marriage and the nuclear family benefit. There are significant differences there. Additionally, the American Enterprise Institute found that 97% of millennials who graduated high school, got married, and had children after getting married live above the poverty line in America. Ryan talked extensively with Jim and me about this, emphasizing that America often works well if you follow that success sequence. But if you deviate from that path, it can be a difficult and harsh place to navigate. Institutions and societal ladders don't tend to work as effectively for you.
There are lessons here for all of us, whether in flyover country or coastal elites. We need to remember that everybody we interact with is an image bearer with inherent dignity bestowed by our triune creator God, and we can't forget anybody.
It's clear that the church has become a middle-class and upper-middle-class phenomenon, with drops in attendance among those in the upper, upper class and working class and below. And…
DAVID FRENCH: Yeah, it's really interesting and counterintuitive to a lot of people who see college as the big threat to faith. It's been that way for generations that college-educated people more frequently go to church. As Ryan has pointed out, it's been like this for generations.
MICHAEL GRAHAM:Here's a stat for you. Only 3% of evangelicals with graduate degrees de-churched. That's one-eighth the rate of de-churching among evangelicals on the whole, and one-twelfth the rate of de-churching of those who had only a high school diploma or less. People are most likely to de-church in that 18 to 30 timeframe, but it doesn't seem to be solely due to education or secular education, as we need to be cautious about drawing a causal link.
The Good Faith podcast comes out every Saturday. Listen and subscribe here or wherever you listen to podcasts.
Curtis Chang is the founder of Redeeming Babel.
Subscribers to Redeeming Babel will receive a discount on all Redeeming Babel courses, a monthly newsletter, and exclusive access to member only forums.