"In the Past, I Would've Reacted Differently"
It sure looks like Trump isn't going away. Many of us around the Good Faith campfire oppose him deeply. But we have people in our lives – sometimes in fractured relationships – who are going to support Trump once again. How do we relate to those people – those who are also parents, relatives, friends, co-workers, and neighbors? To wrestle with this complicated question, Curtis is joined by Pete Wehner, Senior Fellow at the Trinity Forum and contributor to the New York Times and the Atlantic.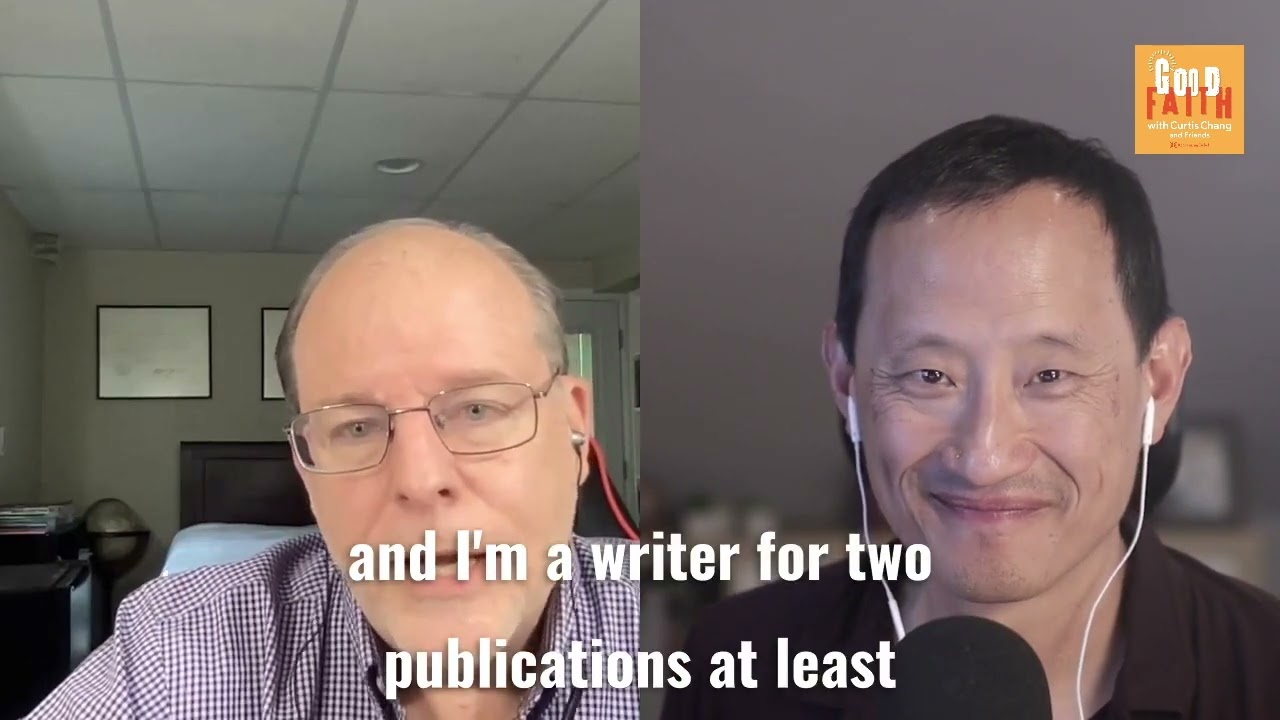 This excerpt has been edited for length and clarity. 
PETE WEHNER: In the 1990s, my wife and I had a couple from our church over for dinner and vice versa. We were friendly acquaintances. And this woman was very proud of me when I served in the Bush administration and loved to talk politics, because, at that point, our politics pretty much aligned. 
Later, she went very heavily toward Donald Trump, all-in. And she read a piece I had written where my views were expressed pretty forcefully. She was quite angry at me and wrote a very fiery email attacking me and my views. And in the past, I would've reacted differently than I did this time. Hopefully, with age comes some degree of wisdom. And I said, "I got your email. We got to know each other in a faith community, and that's the most important thing. And it would be a shame if politics broke that relationship when politics isn't as important for us as faith." And then I offered to buy her lunch here in McLean, Virginia. And she agreed to do it.
She actually wrote back a nice note. The temperature had definitely gone down. And so we had lunch and I would say more than 70 percent of the conversation was me asking questions. First was just to catch up on life, because we hadn't seen each other in years. So finding out about how her children were, how her husband was, what was unfolding in her life. And then I asked her, "What do you listen to? What do you read?" And based on that, it was very clear to me what her information sources were and what was shaping her views. And it really wasn't a debate, the lunch was reasonably warm, and that was good. 
It was a situation in which I had to be intentional in my approach. It can't be, "I'm going to make seven points of why Donald Trump is a man of borderless corruption. How do you answer this?" And sometimes I should raise those issues, but I think it's a matter of discernment. What's going to be most productive? What state of mind am I in? What state of mind is the other person in? And sometimes it's not a one-shot deal, and a relationship is made, and hopefully deepened. And then you may end up coming around to some of these issues of political differences. You just don't know.
CURTIS CHANG: I wish I had a whiteboard to draw out all the great things you did in one interaction. I mean, you established a common identity beyond politics. You reminded her, "Hey, we have this faith commitment and faith community experience we share." And I think that is so valuable to underline – "We're part of the same family. We're part of the same faith community. We're neighbors. We work together." 
I also think it was brilliant that you did it around food. We are designed to connect better when we break bread together face-to-face. It's harder to write the other person off. 
And you asked some great questions. You wanted to hear how they arrived at the position versus making them defend their position. And in your case, it's so interesting to ask what they are reading and where they are getting their news. 
And the last thing that I noticed struck me when you were wondering whether you should have made your position more clear. It seems like you regulated that internal pressure we all feel to get our points out or correct someone. And I think that's really wise to note – being a Christian or being somebody of moral standing does not mean you have to express that viewpoint in every case. Sometimes building the relationships – which are often necessary for mutual hearing – is the wise move. So listeners, you could take notes. That was a great case study in how to do these conversations, Pete.
The Good Faith podcast comes out every Saturday. Listen and subscribe here or wherever you listen to podcasts.
Curtis Chang is the founder of Redeeming Babel.
Subscribers to Redeeming Babel will receive a discount on all Redeeming Babel courses, a monthly newsletter, and exclusive access to member only forums.