Don't Camouflage Anxiety with Activity
Longtime friend Andy Crouch joins Curtis to talk about what it means to truly rest the way God intended. Why is rest so important to creativity? What is the difference between rest and leisure? Is binge watching Netflix actually restful? What are other key mistakes we make in approaching this vital topic?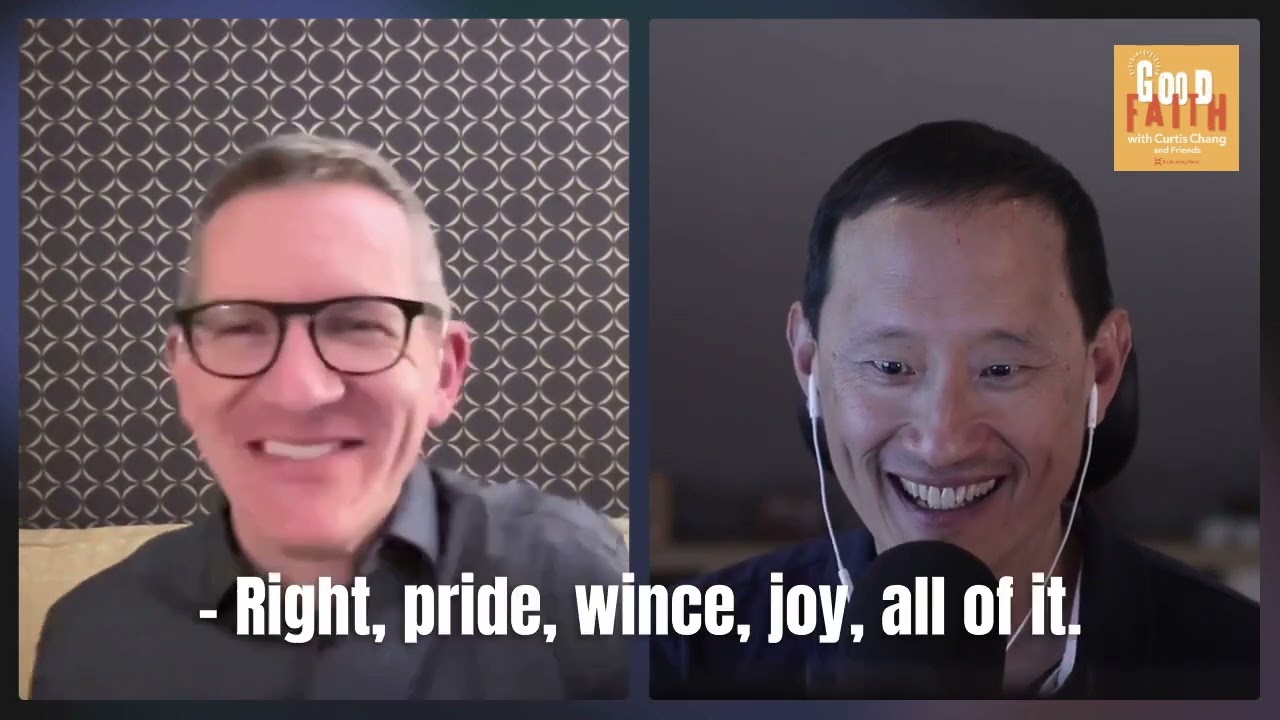 This excerpt was edited for brevity and clarity.
ANDY CROUCH: Here's a big reason we avoid quiet and rest — anxieties, fantasies, and distorted thoughts arise when we aren't working.
CURTIS CHANG: Absolutely.
ANDY CROUCH: It's very distressing. It's hard to rest. I'm stepping into seven months away from all kinds of things that are a medication for me from my deepest fears, longings, and griefs. I medicate away the real stuff in my life by being active. I do reasonably rewarding things, many of which people think I do well.  It's very satisfying and people pay me money. But I'm about to step away from all of that. 
The first month or so of this, I expect a lot of disorientation, actually a lot of distress. A lot of things are going to come up that I'd rather not.  It's just part of the process. 
But actual insight will be on the other side of that.  
CURTIS CHANG: I love that, Andy. Resting from labor and ceasing to tape over voids with leisure or entertainment can tell us a great deal about our true spiritual state. Once we enter that space, anxiety can be a diagnostic and even an opportunity. I wrote about this in my book, but I'll tell the story here. 
When I turned 50, I did a lot of research about purchases in the evenings. I found myself increasingly wanting to get online to research various purchases.  It was not about the lust for the thing itself. I didn't really want an air fryer or electric pepper grinder. So why was I so drawn to this?
It wasn't a coincidence that this started when I turned 50. My kids were also getting older — in high school or beyond — so my normal evening routine, which was once for helping them with homework, reading to them, and putting them to sleep, was no longer needed. They were on their own and didn't need me as much.
ANDY CROUCH: It's terrible!
CURTIS CHANG: So in the evenings, this void was opening — a deep anxiety that I won't be productive or needed in the world.
I think we all get the fear eventually, the looming anxiety, if we pause to notice it: Do I still have something valuable to contribute? 
And then suddenly, in my own family, I was no longer needed in the same ways. So what did I do? Rather than contemplate that reality, I tried to fill it with the thinnest activity.
ANDY CROUCH: Researching consumerism — a meta-consumerism.
CURTIS CHANGE: It's faux-productive, promising future productivity. Like, "Jodie, think of the time we'll save when we no longer have to grind pepper by hand!" So then I would look for the exact right electric pepper grinder.
But anxiety was underneath — a fear that I'd already lost this image I had of myself and a productive life.
Instead, I decided to look at this feeling, to marinate in it, rather than avoid it.
That's when contemplative prayer became an important practice. It's prayer that doesn't feel very productive at all. It's not even reading scripture. There's no particular utility to it — which is the point — and that can be very, very unsettling. It reminds me of how you described your expectation of your early sabbatical. 
And leaning into the distress helps us sense who we are in God, rather than who we are as productive units.
I wouldn't have gotten there had I not made room for stillness, which makes room for anxiety, which makes room for insight, which makes room for growth.
But that's a hard path to travel.
 Photo Credit: Muhammad Raufan Yusup on UnSplash
The Good Faith podcast comes out every Saturday. Listen and subscribe here or wherever you listen to podcasts.
Curtis Chang is the founder of Redeeming Babel.
Subscribers to Redeeming Babel will receive a discount on all Redeeming Babel courses, a monthly newsletter, and exclusive access to member only forums.