Curtis Chang Discusses "The Anxiety Opportunity" on the Catholic Faith Network
Recently, Redeeming Babel's Executive Director Curtis Chang appeared on the Catholic Faith Network to discuss his new book, "The Anxiety Opportunity."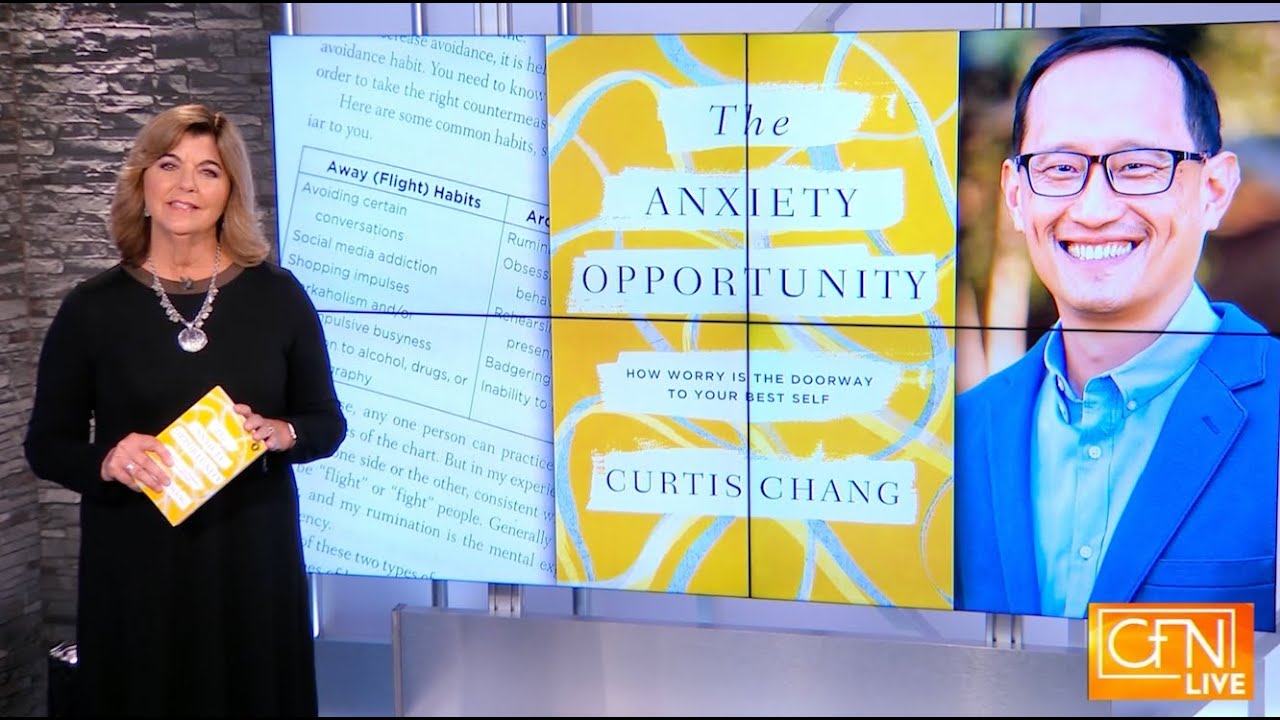 The interview begins with Colleen McVey asking Curtis Chang about how the words "anxiety" and "opportunity" can go together. (Excerpt lightly edited.)
Colleen McVey: Our next guest says he struggled with anxiety his whole life, and he hopes his story and faith will help others who are suffering with worry and fear.
His book is The Anxiety Opportunity: How Worry is the Doorway to Your Best Self. Joining us now from San Jose, California, is author and public theologian Curtis Chang.
Curtis, thanks so much for being here.
Curtis Chang: Thank you for having me. It's a pleasure to be here.
Colleen McVey: At first I'm thinking people say anxiety and opportunity, two words that may not go together. But you tell us they do go together. It can be this opportunity for spiritual growth, and you know that firsthand. Can you tell us more about you? Share your story here of living with anxiety since you were a child.
Curtis Chang: Well, I would not only live with anxiety since I was a child, but actually grew up in very many ways coping with anxiety by adopting various behaviors that psychologists call highly functioning anxiety – basically behaviors that get you ahead in the world but are driven deeply by anxiety.
There are many people who are like me. The problem is that when you don't actually confront the underlying anxiety and simply try to cope with it, it can come back to bite you. That's what happened to me. I was a senior pastor of a church and had a debilitating anxiety attack that actually caused me to go into disability and ended my pastoral career.
So if there's somebody that can tell you that anxiety is a problem, I think I qualify. But I'm also here to say anxiety isn't just a problem. In fact, the way forward through anxiety is to look for the spiritual growth opportunities that are contained within anxiety. Not by squelching it, not by trying to make it go away, but actually by going through it with Jesus.
Please enjoy the full interview via the video above.
Subscribers to Redeeming Babel will receive a discount on all Redeeming Babel courses, a monthly newsletter, and exclusive access to member only forums.