"A Clear Sign of a False Prophet at Work"
Many Christians are tempted to avoid the Book of Revelation. It can seem confusing and hard to read. Yet this avoidance can leave us vulnerable to the misuses of this part of Scripture, especially in making sense of our world. Here to help us is distinguished Biblical scholar, Tremper Longman III. Join us as we dive into the helpful – and unhelpful  – ways to read the final culminating book of the Bible.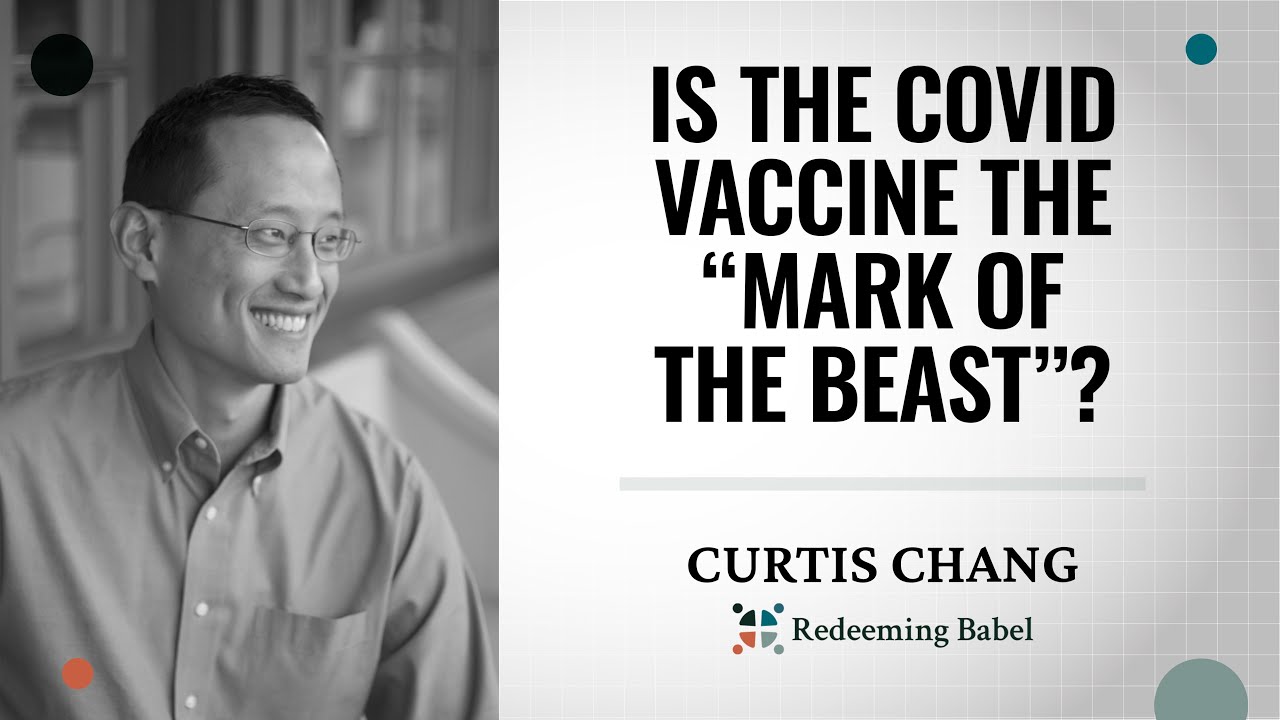 This excerpt is from the Good Faith episode, "The Uses and Misuses of the Book of Revelation," and has been edited for length and clarity.
CURTIS CHANG: I've produced a lot of videos to help Christians make sense of the world through scripture. Tremper, do you know what my most popular video on the internet is? Can you guess?
TREMPER LONGMAN: I'm afraid I can't!
CURTIS CHANG: It's part of my campaign called "Christians and the Vaccine." It's the one titled, "Is The Vaccine The Mark of the Beast?" 
That's an example of how vital hermeneutics can be. When we use that word, we may sound dusty or academic. But doing a video about the mark of the beast and seeing the response was eye-opening for me. It made me realize, "Oh my gosh, hermeneutics can be a matter of life and death."
TREMPER LONGMAN: Absolutely.
CURTIS CHANG: We had instances where people refused the vaccine – and some even died –  because of this widely circulated belief that the vaccine was the mark of the beast mentioned in Revelation 13. This illustrates how people often read Revelation as if it were directly addressed to them. The analogy I used in the video talked about viewing Revelation as an x-ray versus a crystal ball.
TREMPER LONGMAN: Yes, I thought your analogy of Revelation as an x-ray was great.
CURTIS CHANG: Thank you, because you and I see Revelation as an x-ray, a tool for its first-century audience to understand the events of the first century and what was truly happening underneath. It's not a crystal ball predicting our future. The "mark of the beast" refers to a first-century event involving the Roman emperor. People can make an analogy to the vaccine – which I believe is a flawed comparison – but we are expecting the book to do different things. And it really has ramifications. 
Tremper, can you provide other examples, possibly from the political world, where a misreading of Revelation as a crystal ball or a direct message to us has had consequences?
You mentioned how, if I understand correctly, interpreting Revelation as a prediction of the future where Christ gradually reigns over nations can authorize a certain approach to Christian engagement in politics. It might encourage seizing power and striving to gain control over nations, as if that's what the crystal ball predicts. This is a simplified view, but is it essentially what's happening today?
TREMPER: Yes, that's the essence of it, which I believe is a misinterpretation of Revelation. Revelation doesn't show things getting better and better. Instead I see cycles getting worse and worse and then culminating in Revelation 19. 
CURTIS CHANG: That's important to understand. It seems that this view of using Revelation to legitimize a political power grab is gaining traction in Christian nationalist circles. Douglas Wilson's book Mere Christendom is influential among Christian nationalists as it employs these hermeneutical maneuvers, wrongly granting biblical authority to a particular political stance.
TREMPER: Absolutely. Hermeneutics matter. 
I spent the first half of my career teaching at Westminster Theological Seminary in the '80s and '90s. I had a wonderful time. But there was this phenomenon within reformed circles called Theonomy that advocated for the United States to adopt Old Testament laws, including the penalties. So the faculty got together and wrote a book critiquing this view. A lot of theonomists got into Y2K and survivalist mode, and when Y2K didn't happen, it took steam out of their sales for a while. So, I thought the theonomy went away. But then Trump comes along and I realize they've all moved to Idaho.
And so the Christian nationalists came out of the woodwork in a public way and I find that extremely troubling.
CURTIS CHANG: That's interesting how these views keep resurfacing. It's like a constantly updated crystal ball. In the '70s, it was focused on the Middle East, now it shifts to different parts of the world. In the past, the mark of the beast was associated with credit cards or social security numbers, and today it's linked to IP addresses or the vaccine. 
So, it's this cycle: You go, "Oh, that didn't work out." And then you forget for a little while before they rehash the scripture interpretation to point to the next set of events. And you would think that would discredit this kind of hermeneutics. But, as you said, it seems to have legs. It keeps coming back. 
And I often say, "Look, if you really want to apply scripture to this whole process, apply the passage of Deuteronomy that talks about what we should do to prophets whose prophecy does not come true. It says put them to death!" Now of course I'm not actually advocating that, but it points to how we should approach prophetic interpretation. It matters whether or not the predictions actually come true. 
And so, if you're using scripture to say, "Aha! That shows why Trump will win the election," or something like that, and it didn't come true, you need to question those prophetic sources and reject them. That's what scripture tells you to do. You'll know a prophet by whether or not their predictions come true. This constant updating and revising is a clear sign of a false prophet at work.
Photo by David Wirzba on Unsplash
The Good Faith podcast comes out every Saturday. Listen and subscribe here or wherever you listen to podcasts.
Curtis Chang is the founder of Redeeming Babel.
Subscribers to Redeeming Babel will receive a discount on all Redeeming Babel courses, a monthly newsletter, and exclusive access to member only forums.